What if there were a product that was so far outside the typical "box" that the mere prospect of acquiring it for your car made you excited to drive in the morning?
What if there were a product that defied logic but was completely in line with your intuition about how things should work?
What if there were a new way to tap into potential that you didn't even know existed?
What if you were reading about the product right now?
Enter the Harmonic Field Amplifier: A New Way to Travel
What is the Harmonic Field Amplifier? Quite simply, it's a device that changes the way you perceive while you're driving a vehicle. Typically, you should think of two energies possible: harmonious, balanced energy—and energy that is out of whack.
The HFA takes the "energies" in your vehicle that aren't in harmony—and moves them through what is called a zero point. Returning that energy in harmony gives your vehicle the energy it needs.
Think of it as automatic Feng Shui for your car.
Although no guarantee of future performance, many people find that their car tends to feel like it is performing better when using the HFA. Imagine getting into your car and feeling better simply because you weren't worried about the balance being out of whack. Imagine subtle improvements like the sound system ringing through clearly, the oil doing its proper job, the brakes feeling good, the tires feeling good—all contributing to a better experience in your car…and ultimately, a better experience in your day to day life.
We spend a lot of time in our cars. We think about our day as we commute and travel back and forth. We tend to spend a lot of our own energy — whether it's positive energy or negative energy — as we sit in our cars.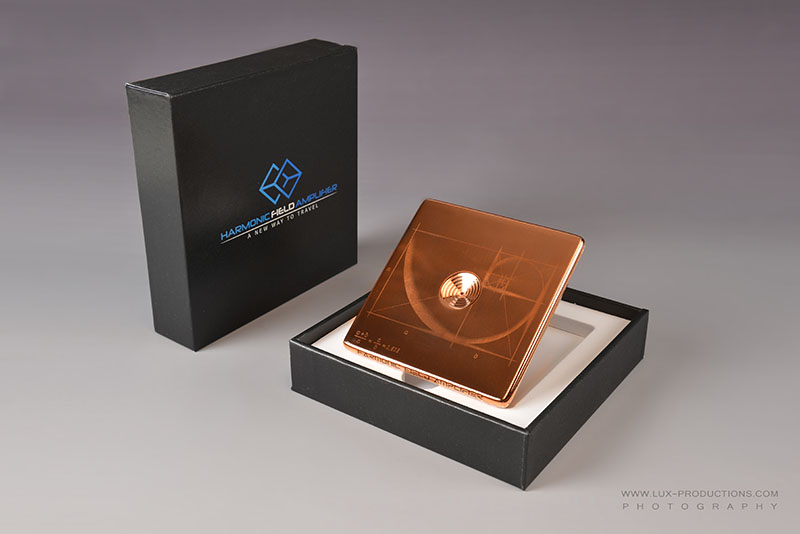 What if that experience was completely improved?
Makeup of the HFA
Made from copper and silver, the core device of the HFA is made from copper with the edges utilizing silver—a healing precious metal with a lot of very positive properties including quality electric conducting, the best of any metal. Copper has its fair share of benefits, too, working perfectly with natural electronics.
Using my years of experience and unique knowledge in delivering outside-the-box products like the HFA, I've gone in a different direction with this new product. Technology should incorporate knowledge of energy and energy flow, not ignore it. That's what science is beginning to understand—and this product is the "tip of the spear" in joining ancient fundamental principles with modern technology.
Even the hardest modern science knows that our existence is made up of pure energy — and this means that everything we experience has some connection to the outside world. If you can harness energy, that means you can tap into the same power that drives the universe. The HFA is designed to attract clean, positive energy in accordance with scientific principles in order to create the best possible energy for your car.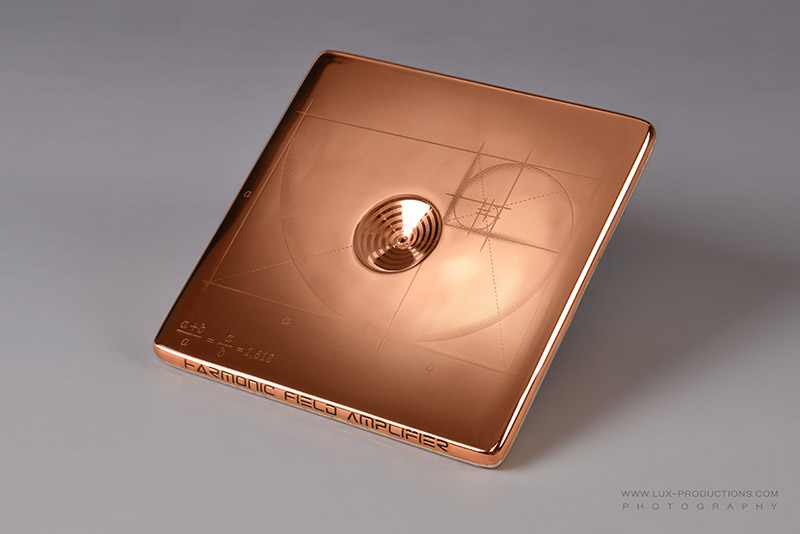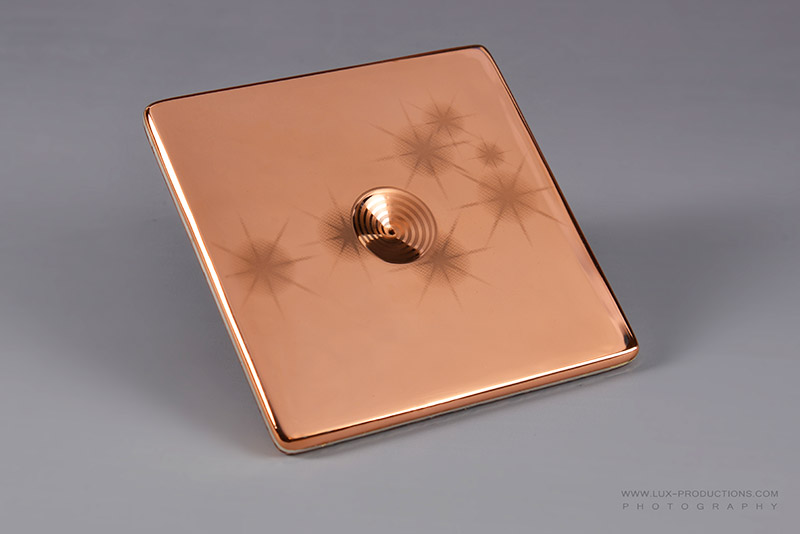 Energy flow isn't just important—it affects everything you do. If you have a good energy, you'll be in a good mood and you'll likely find yourself being more productive. If you have negative energy in your car, you'll find that it affects your mood in a negative way, making you more likely to suffer as a result of traffic, or simply thinking about life's problems.
Wouldn't it be nice to have a "leg up" when it comes to the energy balance in your car?
And wouldn't it be nice if a product could take care of that for you?
*PLEASE NOTE: There are no refunds on HFA products
Sales Agreement
PLEASE READ THIS AGREEMENT CAREFULLY. IT LIMITS CERTAIN OF YOUR RIGHTS, INCLUDING YOUR RIGHT TO MAINTAIN A COURT ACTION. FOR MORE INFORMATION SEE PARAGRAPHS 10 AND 11.
This is a Sales Agreement between you and Self Empowerment Technology LLC, a Connecticut limited liability company with its principal office located at 502 Sienna Dr, Danbury, CT 06810 ("COMPANY").
COMPANY agrees to sell you a Harmonic Field Amplifier for the amount of $397.00 plus tax.
RETURN POLICY: RETURNS ARE NOT PERMITTED. ALL SALES ARE FINAL.
Prohibited Uses. You agree not to reverse engineer the Harmonic Field Amplifier or to use the Harmonic Field Amplifier for any purpose that is prohibited by law.
Limited Warranty. COMPANY provides the following limited warranty for the Harmonic Field Amplifier. COMPANY warrants that the Harmonic Field Amplifier will perform substantially as described in any COMPANY materials that accompany the Harmonic Field Amplifier. This limited warranty does not cover problems that you cause, or that arise when you fail to follow our instructions, or that are caused by events beyond COMPANY's reasonable control. The limited warranty starts on the date of this Agreement and lasts for one year. Any replacement Harmonic Field Amplifier that you may receive from COMPANY during that year is also covered, but only for the remainder of that one-year period or for 30 days, whichever is longer. Transferring the Harmonic Field Amplifier will not extend the term of the limited warranty. COMPANY gives no other express warranties, guarantees, or conditions. COMPANY EXCLUDES ALL IMPLIED WARRANTIES, INCLUDING THOSE OF MERCHANTABILITY, FITNESS FOR A PARTICULAR PURPOSE, AND NON-INFRINGEMENT. IF YOUR LOCAL LAW DOES NOT ALLOW COMPANY'S EXCLUSION OF IMPLIED WARRANTIES, THEN ANY IMPLIED WARRANTIES, GUARANTEES, OR CONDITIONS LAST ONLY DURING THE TERM OF THE LIMITED WARRANTY AND ARE LIMITED AS MUCH AS YOUR LOCAL LAW ALLOWS. IF YOUR LOCAL LAW REQUIRES A LONGER LIMITED WARRANTY TERM DESPITE THIS AGREEMENT, THEN THAT LONGER TERM WILL APPLY, BUT YOU CAN RECOVER ONLY THE REMEDIES THAT ARE DESCRIBED IN THIS AGREEMENT. If COMPANY breaches its limited warranty, your only remedy is the repair or replacement of the Harmonic Field Amplifier. We also have the option to refund you the price you paid for the Harmonic Field Amplifier instead of repairing or replacing it, and prior to refund, you must return the Harmonic Field Amplifier to COMPANY with proof of purchase. If COMPANY breaches this limited warranty, you may not recover consequential damages, lost profit, or special, direct, or incidental damages. The damage exclusions and limitations in this Agreement apply even if repair, replacement, or a refund for the Harmonic Field Amplifier do not fully compensate you for any losses COMPANY knew or should have known the possibility. SOME STATES AND COUNTRIES DO NOT ALLOW THE EXCLUSION OR LIMITATION OF INCIDENTAL, CONSEQUENTIAL, OR OTHER DAMAGES, SO THOSE LIMITATIONS OR EXCLUSIONS MAY NOT APPLY TO YOU. IF YOUR LOCAL LAW ALLOWS YOU TO RECOVER OTHER DAMAGES FROM COMPANY EVEN THOUGH COMPANY DOES NOT, YOU CANNOT ECOVER MORE THAN IS OTHERWISE PERMITTED BY THIS AGREEMENT.
Non-Disparagement. You will not, directly or indirectly, in public or private, deprecate, impugn, disparage, or defame COMPANY or COMPANY's employees, independent contractors, members of their board of directors, or agents, nor will you assist any other person or entity in doing so. You acknowledge that any breach by you of this Agreement will cause COMPANY irreparable harm for which COMPANY will have no adequate remedy at law. As a result, COMPANY will be entitled to the issuance of an injunction, restraining order, or other equitable relief in COMPANY's favor restraining you from committing or continuing any such violation. Any right to obtain an injunction, restraining order, or other equitable relief hereunder will not be deemed a waiver of any right to assert any other remedy which COMPANY may have under this Agreement or otherwise at law or in equity. COMPANY will not be required to furnish a bond or other undertaking in connection any such application for equitable or injunctive relief.
Medical Disclaimer. You agree that the Harmonic Field Amplifier is for recreational purposes only, is not a medical device, and that no medical advice is offered by or in connection with the Harmonic Field Amplifier.
Indemnification. You agree to and will indemnify and hold harmless COMPANY, its members, managers, employees, agents, and subcontractors from and against all claims, lawsuits, including those brought by third parties or you, including reasonable attorney's fees, and losses asserted against and alleged to be caused by or on behalf of COMPANY's performance, negligent performance, or failure to perform its obligations under this Agreement.
Exculpatory Clause. You agree that COMPANY is not an insurer and no insurance coverage is offered herein. COMPANY is not assuming liability, and therefore will not be liable to you for any loss, injury, or damage sustained by you as a result of any cause whatsoever, regardless of whether such loss, injury, or damage was caused by or contributed to by COMPANY's negligent performance, failure to perform any obligation, or strict products liability. You release COMPANY from any claims for contribution, indemnity, or subrogation.
Limitation of Liability. You agree that should there arise any liability on the part of COMPANY as a result of COMPANY's negligent performance to any degree, failure to perform any of COMPANY's obligations, or strict products liability, that COMPANY's liability will be limited to the lesser of the sum you paid COMPANY for the Harmonic Field Amplifier or $250.
Legal Action. This Agreement and our respective obligations will be governed by the laws of the State of New York. Any litigation relating to this Agreement or between us must be commenced and maintained exclusively in any court of competent jurisdiction located in Nassau County, State of New York, or Fairfield County, State of Connecticut. We agree to waive trial by jury in any dispute between us. You agree that any claim not asserted by you against COMPANY within 1 year after its accrual will be time barred.
ARBITRATION/CLASS ACTION WAIVER. AS A CONDITION OF THIS AGREEMENT, YOU AND COMPANY (AND OUR RESPECTIVE SUBSIDIARIES, AFFILIATES, PREDECESSORS IN INTEREST, AND SUCCESSORS AND ASSIGNS) AGREE TO WAIVE OUR RESPECTIVE RIGHTS TO A JURY TRIAL IN ANY ACTION OR PROCEEDING INVOLVING US. YOU UNDERSTAND THAT YOU ARE WAIVING YOUR RIGHT TO A JURY TRIAL VOLUNTARILY AND KNOWINGLY, AND FREE FROM DURESS OR COERCION. YOU UNDERSTAND THAT YOU HAVE A RIGHT TO CONSULT WITH A PERSON OF YOUR CHOOSING, INCLUDING AN ATTORNEY, BEFORE ACCEPTING THIS AGREEMENT. YOU AND COMPANY AGREE THAT WE MAY BRING CLAIMS AGAINST EACH OTHER ONLY IN OUR INDIVIDUAL CAPACITY, AND NOT AS A PLAINTIFF OR CLASS ACTION MEMBER IN ANY PURPORTED CLASS OR REPRESENTATIVE PROCEEDING. YOU UNDERSTAND THAT INSTEAD OF SUING OR BEING SUED IN COURT, YOU AND COMPANY MAY SETTLE DISPUTES BY ARBITRATION. THE RULES IN ARBITRATION ARE DIFFERENT. THERE'S NO JUDGE OR JURY, THE ABILITY OF THE PARTIES TO OBTAIN DOCUMENTS, WITNESS STATEMENTS, AND OTHER DISCOVERY IS GENERALLY MORE LIMITED THAN IN COURT PROCEEDINGS, AND REVIEW IS LIMITED, BUT AN ARBITRATOR CAN AWARD THE SAME DAMAGES AND RELIEF, AND MUST HONOR THE SAME LIMITATIONS STATED IN THE AGREEMENT AS A COURT WOULD. THE ARBITRATOR MAY AWARD INJUNCTIVE RELIEF ONLY IN FAVOR OF THE INDIVIDUAL PARTY SEEKING RELIEF AND ONLY TO THE EXTENT NECESSARY TO PROVIDE RELIEF WARRANTED BY THAT PARTY'S INDIVIDUAL CLAIM. YOU AGREE THAT THE ARBITRATOR MAY NOT CONSOLIDATE PROCEEDINGS OR MORE THAN ONE PERSON'S CLAIMS, AND MAY NOT OTHERWISE PRESIDE OVER ANY FORM OF A REPRESENTATIVE OR CLASS PROCEEDING. YOU AGREE THAT ANY DISPUTE BETWEEN YOU AND COMPANY, INCLUDING BUT NOT LIMITED TO THE SCOPE OF THIS ARBITRATION CLAUSE AND ISSUES OF ARBITRABILITY, OR ANY DISPUTE RELATING TO THIS AGREEMENT OR BASED ON A FEDERAL OR STATE STATUTE (EXCEPT WHERE PROHIBITED BY LAW), MAY, AT THE OPTION OF EITHER YOU OR COMPANY, BE RESOLVED BY ARBITRATION ADMINISTERED BY ARBITRATION SERVICES, INC. UNDER ITS CONSUMER ARBITRATION RULES, WHICH ARE INCORPORATED BY REFERENCE AS IF SET FORTH FULLY HEREIN AND AVAILABLE AT WWW.ARBITRATIONSERVICESINC.COM, AND MAY BE REQUESTED BY LETTER TO ARBITRATION SERVICES, INC., 7600 JERICHO TURNPIKE, SUITE 402, WOODBURY, NEW YORK 11797, BY FAX AT (516) 364-3456, OR BY TELEPHONE AT (516) 364-1730. THIS AGREEMENT EVIDENCES A TRANSACTION IN INTERSTATE COMMERCE, AND THUS THE FEDERAL ARBITRATION ACT GOVERNS THE INTERPRETATION AND ENFORCEMENT OF THIS PROVISION.
Full Agreement/Severability. This Agreement constitutes the full understanding of the parties herein and may not be amended or modified or canceled except in writing signed by all parties. Should there arise any conflict between this Agreement and any other document preceding it, this Agreement will govern. If any provision of this Agreement is deemed invalid or unenforceable as written, it will be construed, to the greatest extent possible, in a manner which will render it valid and enforceable, and any limitation on the scope or duration of any such provision necessary to make it valid and enforceable will be deemed to be part thereof. Should any provision of this Agreement be deemed void, all other provisions will remain in effect.
CALIFORNIA PROPOSITION 65 WARNING: THE HARMONIC FIELD AMPLIFIER MAY CONTAIN A CHEMICAL OR CHEMICALS KNOWN TO CAUSE CANCER OR BIRTH DEFECTS OR OTHER REPRODUCTIVE HARM.
How does the HFA work?

Utilizes universal energy to take energy that is non harmonic and return it at the speed of though into a harmonic state.
Where do I put it in my car?

You can put your HFA anywhere you want. Some users have experienced greater effects when the HFA is placed near them in the vehicle.
What is "zero point"?

This is the quantum field that is made up of and connects all energy in existence. Your HFA connects to that field as well and moves energy through it.
Do I have to buy an HFA for each of my cars?

No, you can simple transfer your HFA to each vehicle of your choosing. You just have to "link" and "un-link" your HFA between vehicles.
What is the life of this device?

The HFA is built and assembled by master craftsman, designed to last forever.
Does the device come with a protective cover, or do I have to provide one?

The HFA has a UV coating that includes a scratch resistance coating. Suggest you do protect your HFA with piece of leather or other soft material.
Will there be upgrades, and can the device I have be upgraded?

The HFA is built as well as it can be manufactured in its current form. This design could possibly be upgraded in the future.
Will this affect my car's security system?

No, if anything it will enhance your security system.
Will using other devices in the car affect the HFA?

No
Will the HFA affect portable electronic devices I use in my car?

No, if anything it will enhance them.
Do I have to believe in this before it will work?

No, The HFA is built from scientific principles that are found in nature. Science has already defined and outlined the existence of a Quantum reality and how it relates to us.
Is the HFA generic, or is it somehow "tuned" to me?

The more time you spend with your HFA the better the experience becomes. You can describe this almost like a relationship that grows over time.
Is it for me first, or for my car first?

The HFA is designed for vehicles and not for personal use, although you are an integral part in its usage and functionality.
Will passengers benefit?

Yes, anyone in your vehicle will benefit from the HFA.
Can I use the HFA in my home as well?

No, this version of the HFA is specifically designed for your automobile.
Will there be an HFA for my home any time soon?

Yes, at some point there will be a HFA + for home and office available.
How long until I notice any benefits?

In testing the average was about 2 hours.